August 2023
Patience Mission
Practice our superpower of Patience by making it fun to be patient!
Being patient is hard! Join your TinySuperheroes Squad to practice this important superpower in a way that you can repeat again and again! Submit your Patience Mission by August 31st to earn this Mission Kit for free!
(Shipping charges apply.)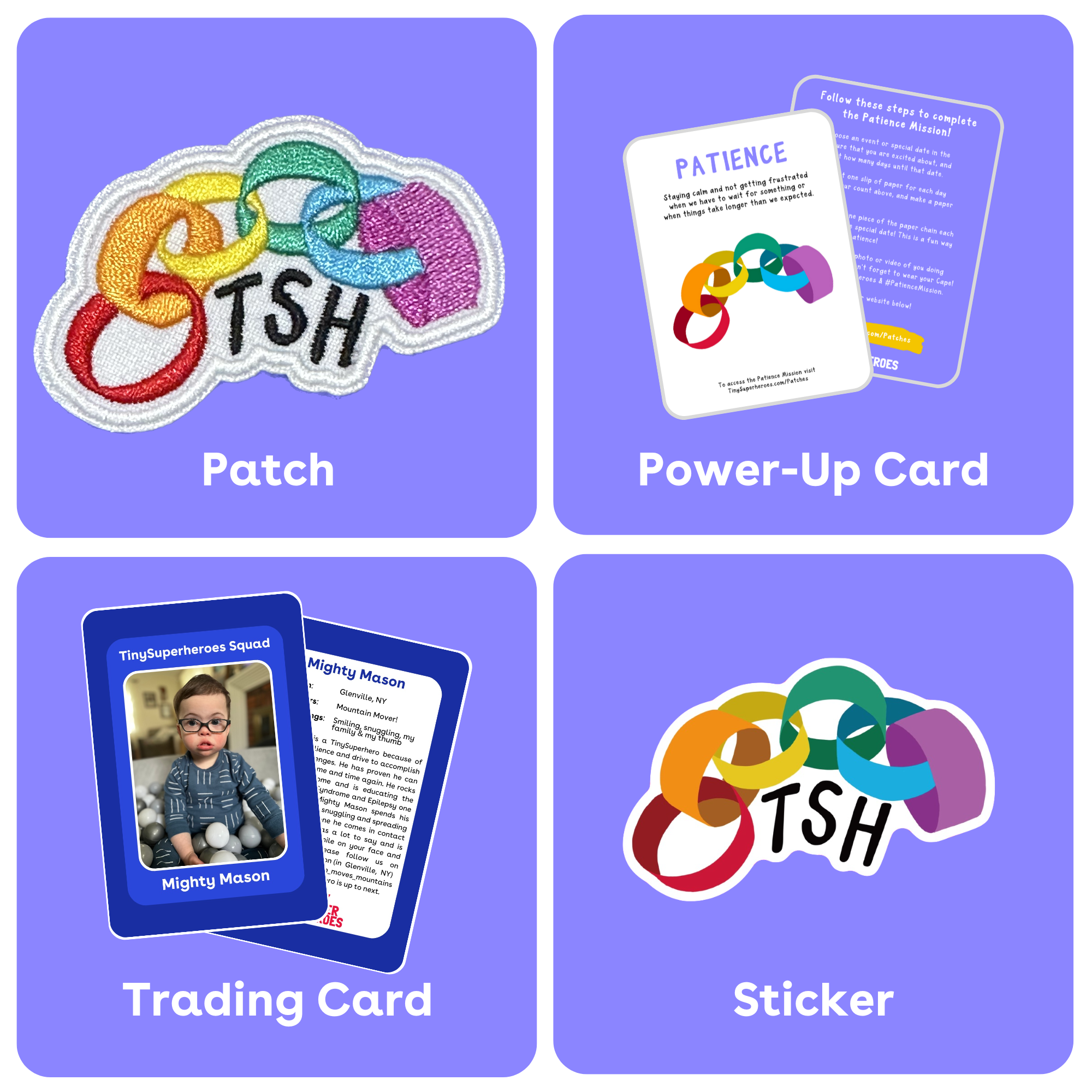 Grown-ups: You have full permission to adapt any Mission in any way for the activity to be fun for your TinySuperhero! Use the steps below if they are helpful, and do it differently if they are not! Simply spending intentional time with your TinySuperhero is beneficial to their growing superpowers!
Patience Mission Instructions
Scroll to the right to view all the steps below! > > >
Watch this video to have Super Milo walk you through the Patience Mission!
There are over 50 TinySuperheroes Missions in our library! Check them out and practice more superpowers!