Swipe to see the Mission Kit items for Purchase that go with this Mission! (Designed by Super Iliyah!)
The life cycle of a butterfly is quite remarkable. From stage 1 as an egg to stage 4 as an adult butterfly, both the butterfly's appearance and purpose change. Each one of us travels a journey through life, just like the butterfly. As we learn about each phase of the butterfly's life we will learn ways to practice mindfulness, how to be present in each stage of our own life.
Note to Grown-Ups
Please feel free to adapt this Mission in any way that will best serve your TinySuperhero!
5 Steps to Complete the Mindfulness Mission
Meet the Featured TinySuperhero!
The Squad in Action for the Mindfulness Mission!
Mindfulness Mission (September 2021)
Regular price
$0.00 CAD
Sale price
$14.00 CAD
Unit price
per
Sale
Sold out
Share
View full details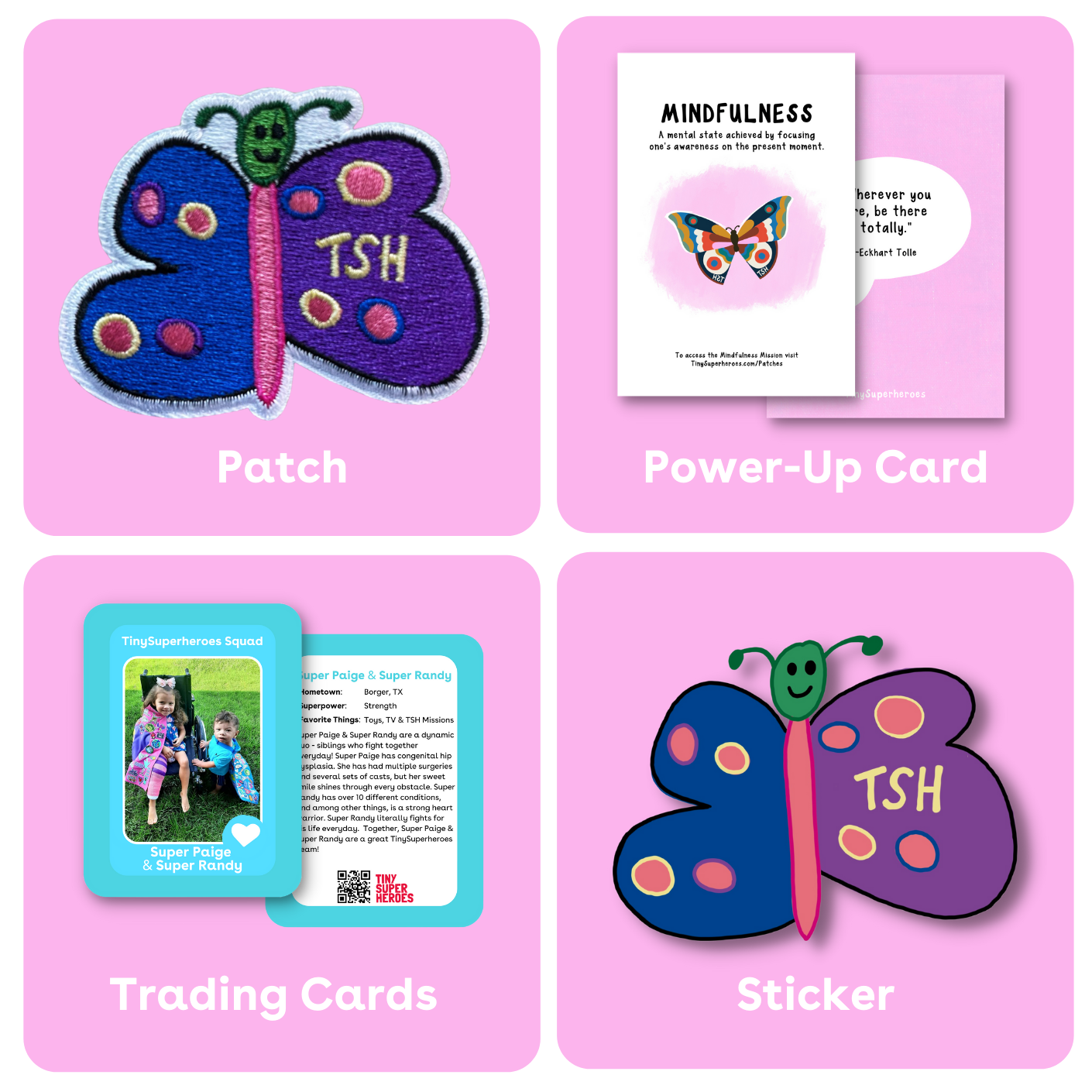 Never miss a Mission!
Text "Mission" to 314-582-6708
Need help? Send us a message!