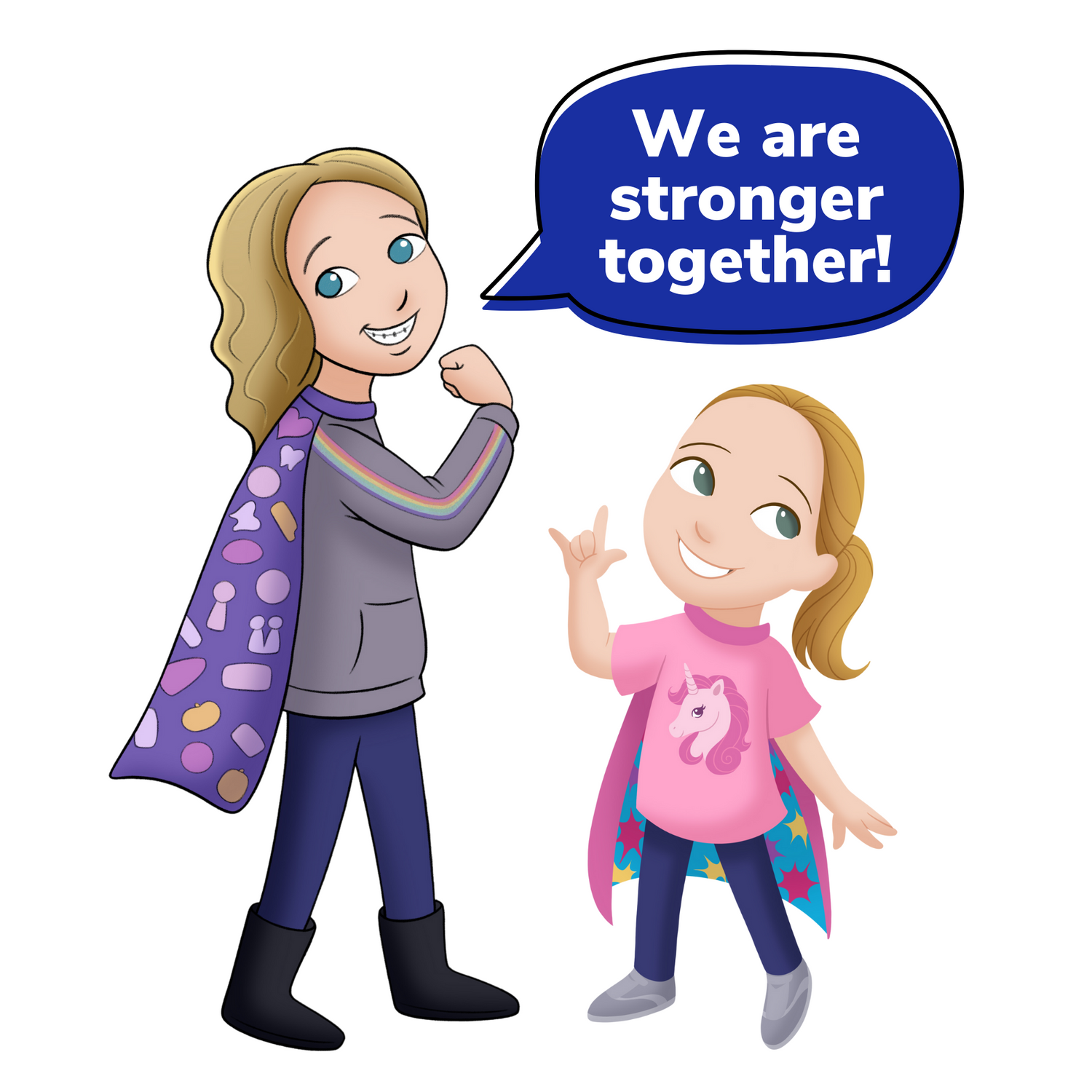 Strength Mission Launch Video
Note to Grown-Ups
Please feel free to adapt this Mission in any way that will best serve your TinySuperhero!
Create Strength Chain

A Strength Chain is a letter that you will send to someone you love to remind them that they are not alone, and that we are stronger together!

Download and print the full instructions and Strength Chain by tapping the button below.

Send Strength Chain

Think of someone who you'd like to send some strength! 

(Grandparent, cousin, teacher, friend, neighbor...)

Follow the instructions on the PDF and mail or deliver your Strength Chain.

You can create and send as many Strength Chains as you would like!

Snap & Post a Photo

Take a picture of you (with your Cape!) sending off your Strength Chain!

Post it on social media to amplify

the impact using tags: 

#StrengthMission & 

@TinySuperheroes

(If you are worried about privacy, you can post a picture of just your Strength Chain.)

Post in TSH Facebook Group
Claim Your Strength Mission Kit
Meet our Featured TinySuperheroes!
Super Nevaya & Super Sidekick Liana

Their Squad Cards are included in your Mission Kit!
Need help? Send us a message!